Local Real Estate Market Trends - Central Jersey, New Jersey
The most powerful Interactive Tool (direct Central Jersey MLS feed) with real time Real Estate Market Prices, maps, trends and graphs for home buyers and sellers in Central Jersey, NJ areas now available to non real estate professionals.
Interactive reports delivered right to your email account within minutes.
Real time data-feed from the Central Jersey Multiple Listing System (MLS) database

Its simple, its fast and its free!!!
In step 2, you will be asked to enter your specific geographical area (zip code or specific address) of interest

Few minutes later you will automatically receive your link to access your customized interactive report.

You may select to automatically receive a new report every week or month to stay updated
"Cathy, what a valuable service that you and your team provide." - Endre B.

"Cathy....your local expertise shines through." - Karen K.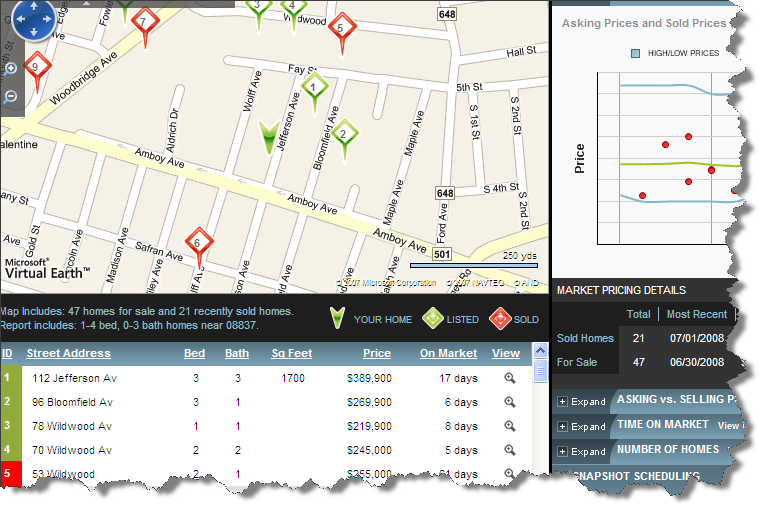 "Cathy - This is exactly why you are getting the business that no one else is. You are actually supplying information that people can use." Todd Clark